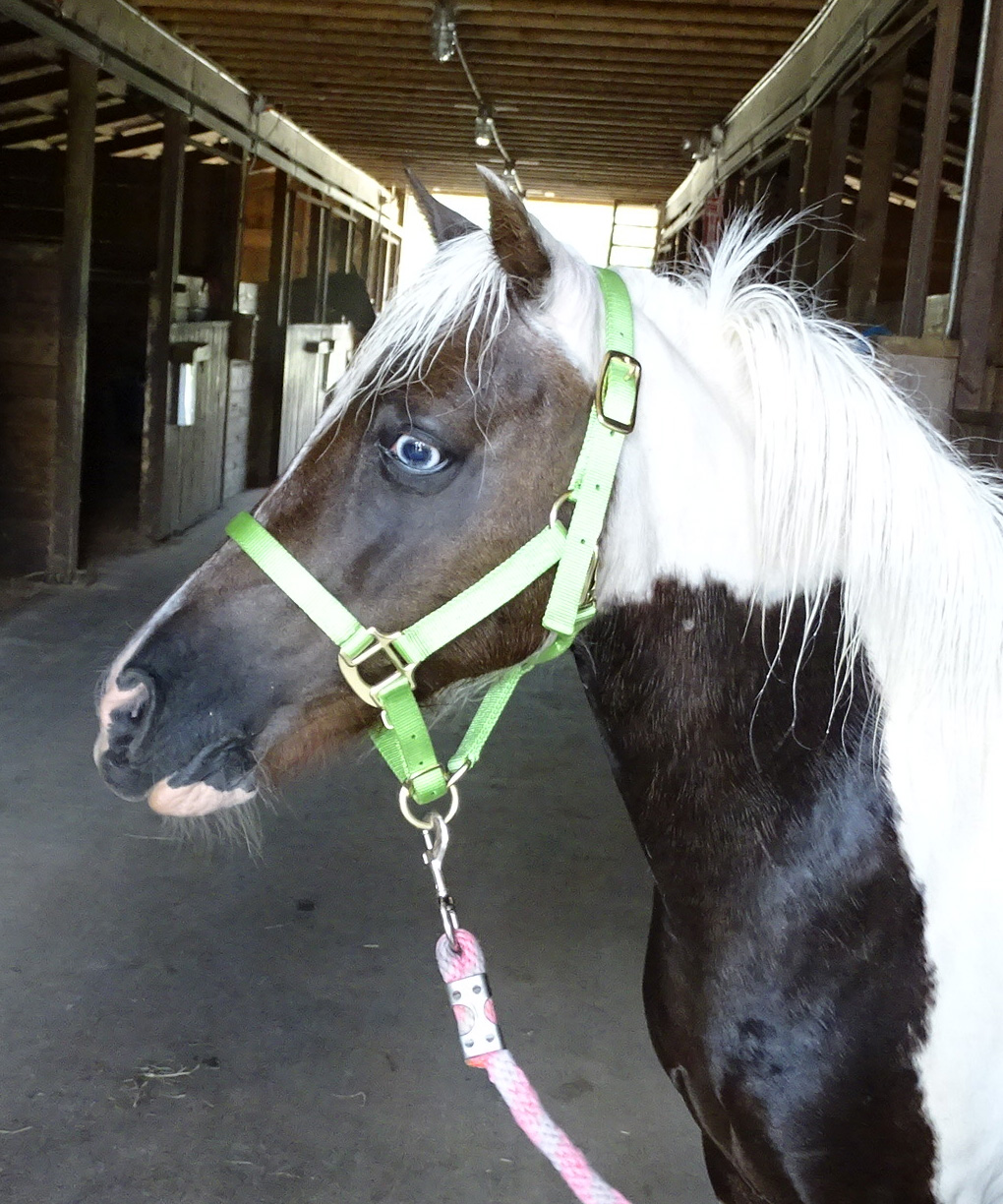 Status: Adoption Pending
Year:   2006
Breed:   Paint
Gender:  Mare
Color:   Brown/White
Height:  11.2
Adopt:  $500
What a beautiful day it was as Happy Trails traveled to Mt. Hope to meet with an Amish family who had a pony to surrender. This little girl dubbed Winona was purchased from auction to become an addition to the Miller family. Unfortunately she came with an injury. This kind Amish family tended to her needs calling in the vet to fix her up. She was not able to fit the bill for their purpose as she cannot do any strenuous work nor can she be bred, so they knew just who to call. We welcome this cutie into our program and the family can rest assured she will land in a loving home.