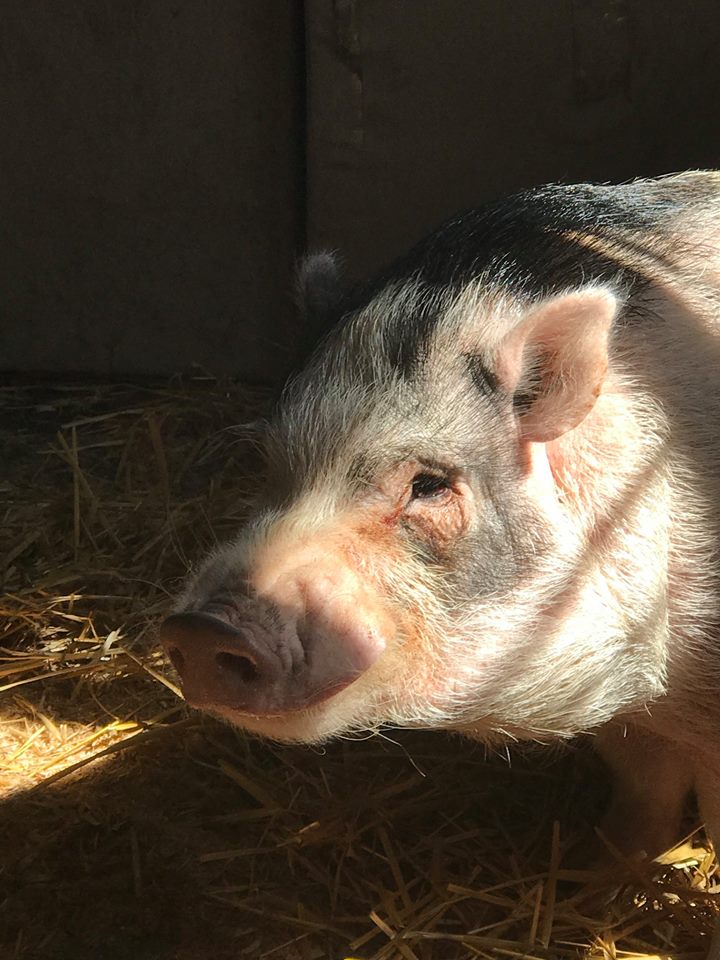 Status: At Sanctuary
Year: ??
Breed: Potbellied
Gender: Male
Color:  Grey/White
Height:
Adopt:  $50.00
Not much is known about the past of our newest pig, Stanley. He was rescued from a bad situation by a concerned citizen. They were not zoned for pigs and only had a basement to keep him in while trying to find him a permanent home. This was proving to be difficult and The Pig Placement Network reached out to us to see if we had room for him.
Stanley is a sweet pig and recently neutered. This is a big part of becoming a happy, healthy pig and Happy Trails will help him with his journey. Once healed, he will be available for adoption to a family or individual who will have the patience to help him along.