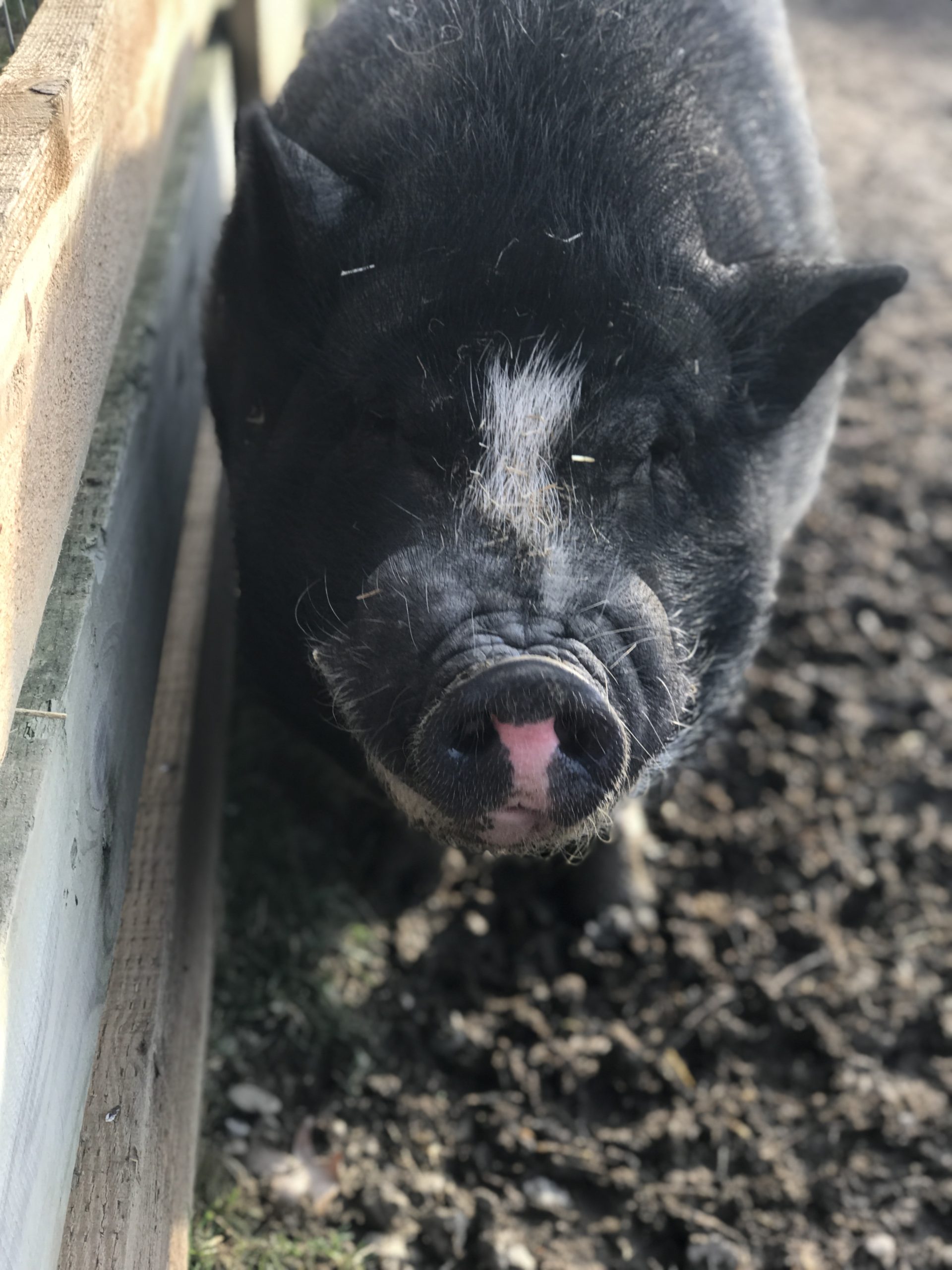 Status: At Sanctuary
Year:
Breed: Potbelly
Gender: Male
Color:  Black w/ White
Adopt:  $100
if you have never seen the Simpsons, you may not understand his name.  But we love having fun around him and our caregivers had to name at least one of our piggies Spider!  This little guy was found wandering in Summit County and was brought to us by the humane agent.  Spider is a vocal guy and is warming up to this new thing called attention.  He was recently neutered, is fit and ready for his new home.