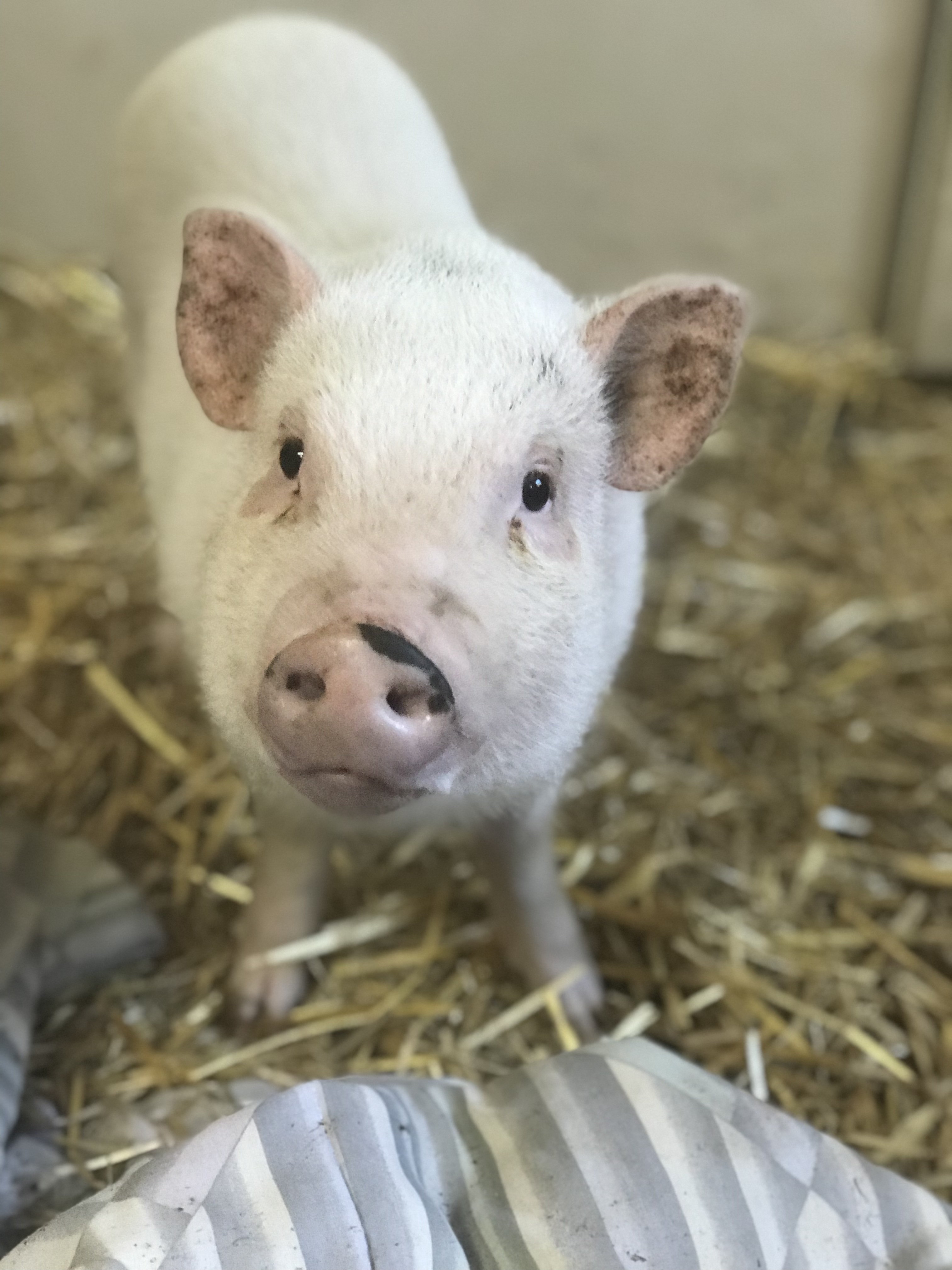 Status:  At Sanctuary
Year:   2018
Breed:  Potbelly
Gender:  Female
Color:   Pink
Height:
Adopt:  $100
After twelve long days, this pair of precious piggies have found their way to Happy Trails. Ruby (the large piglet) and Olive were running around wreaking havoc on the city of Campbell Ohio. They escaped from their owners and were on the lam for almost two weeks before finally being caught. We were asked by a Campbell officer and an animal advocate, to assist and after a full day of work, two of our team members traveled out to help.
A bit shy right now, both seem happy to be safe with full bellies and a warm place to sleep.