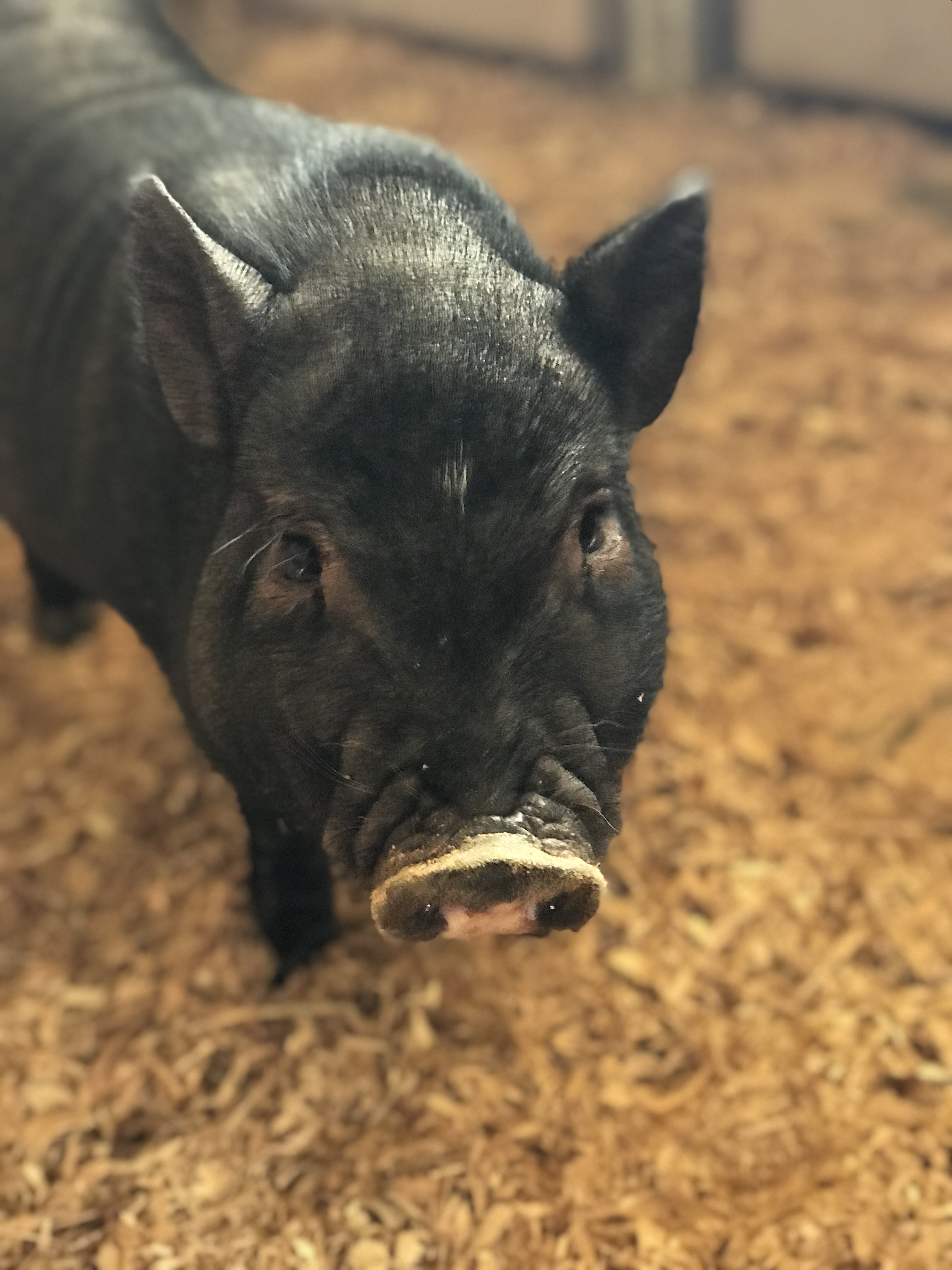 Status: At Sanctuary
Year: 2018
Breed: Potbelly
Gender: Male
Color:  Black
Height: N/A
Adopt:  $50.00
Romeo, Romeo, wherefore art thou Romeo?
He is here at Happy Trails!!! Meet Romeo, our newest little porcine pal. He recently came to us from the Cincinnati SPCA where he was found as a stray. He's 6 months old and is very much socialized. He is used to being around adults, kids, cats, and dogs!! He loves to play, roll over for belly rubs, and even plays his own version of tag!