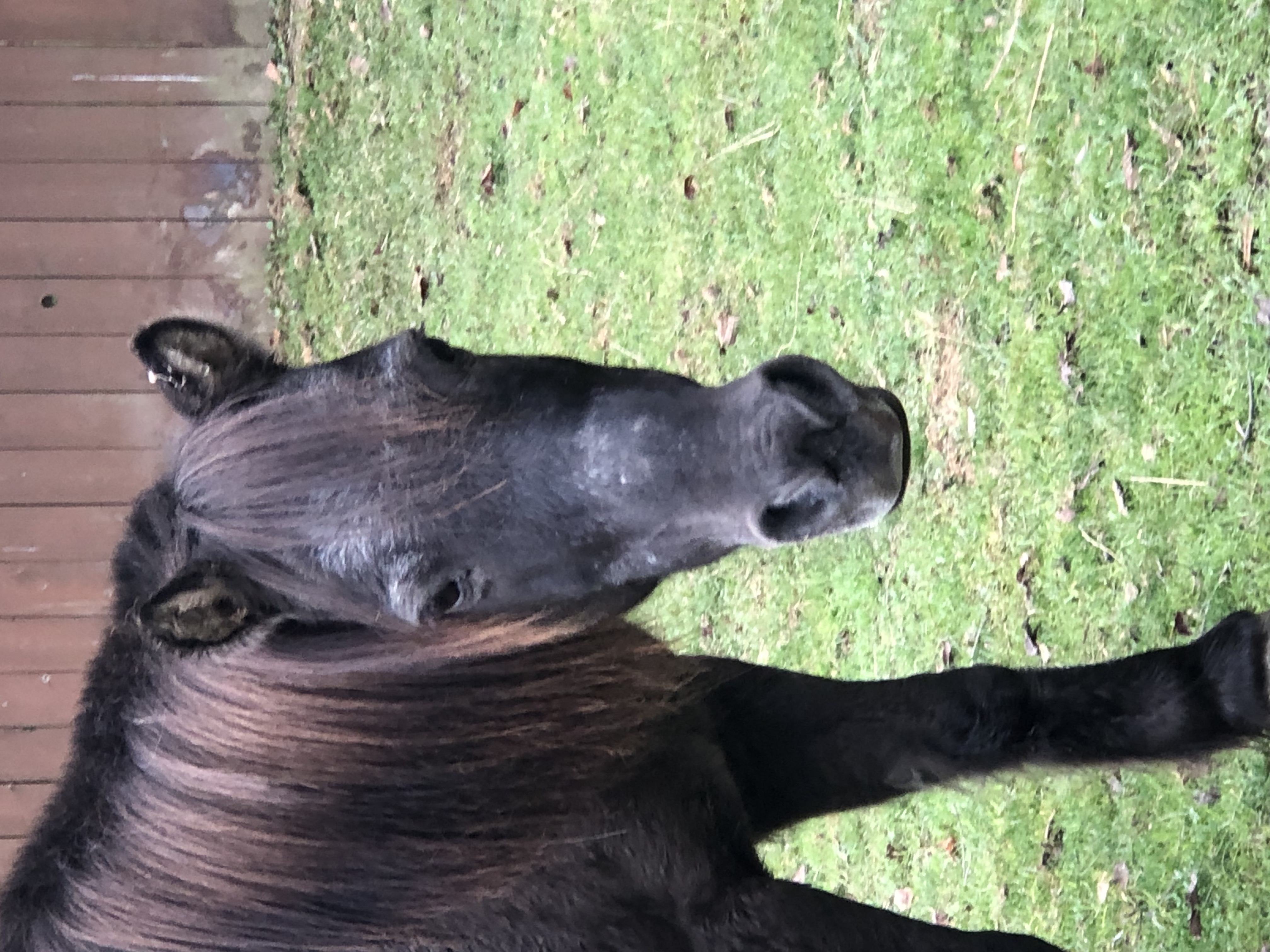 Status: At Sanctuary
Year: 2000
Breed: Miniature Horse
Gender: Mare
Color:  Black
Height: 36 inches
Adopt:  $200
Meet Rhonda! She is new to the sanctuary and came to us as an Amish Retirement. Word on the street is that Rhonda prefers not to pull a cart. Otherwise, she proves to be friendly, gets along with all other animals and ponies and has good ground manners. We have a vet appointment this week for her to pull some bloodwork and hopefully get a better guess on her age.