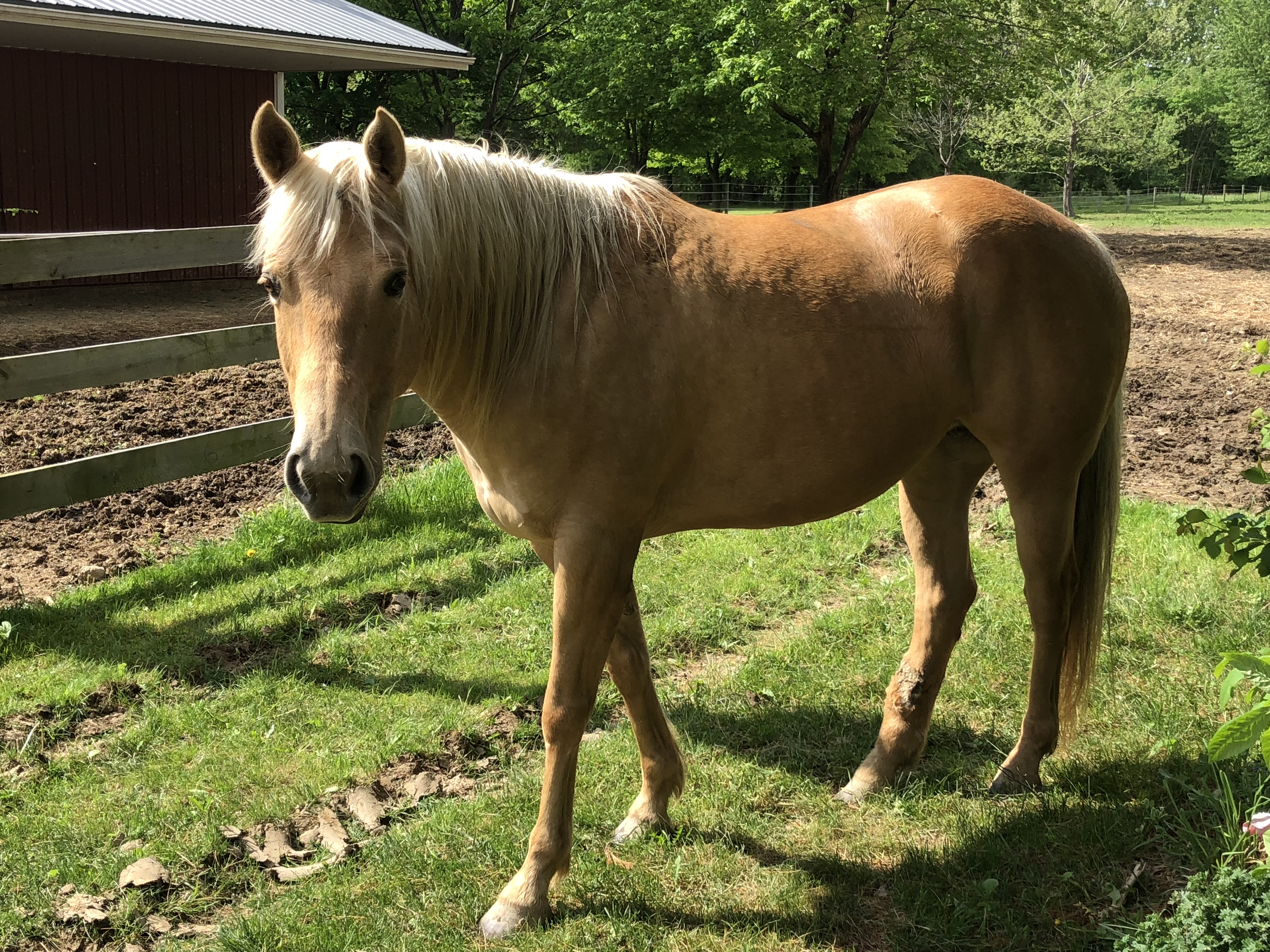 Status: In Foster Care
Year: Unkown
Breed: Quarter Horse
Gender: Mare
Color:  Palomino
Height: 15.1h
Adopt:  $150
Paryss came to us from a severe situation of neglect in early 2014.  She resides in a wonderful foster home but is still looking for that forever family to call her own.  She cannot be ridden due to a neglected leg injury but she can give lots of love and is a beautiful sight to behold. She gets along with all other horses and is a very easy keeper!