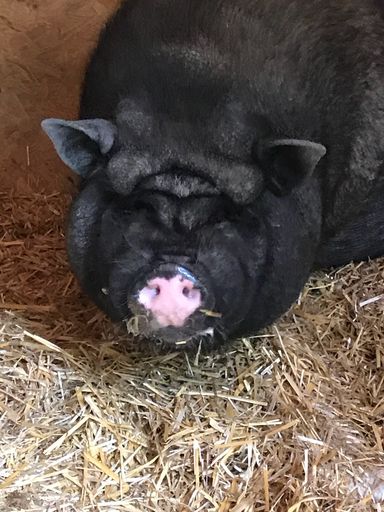 Status: At Sanctuary
Year: 2013
Breed: Potbelly
Gender: Male
Color: Black
Adopt:  $100
Let's give a big welcome to the new man on campus. Patrick was picked up as a stray recently from the Cleveland Animal Care & Control. When Happy Trails was requested to assist, we could not resist this face!!
Please, if you are able to adopt, visit our website to learn how. If you would like to have Patrick as your sponsored animal, he would love to have a person!