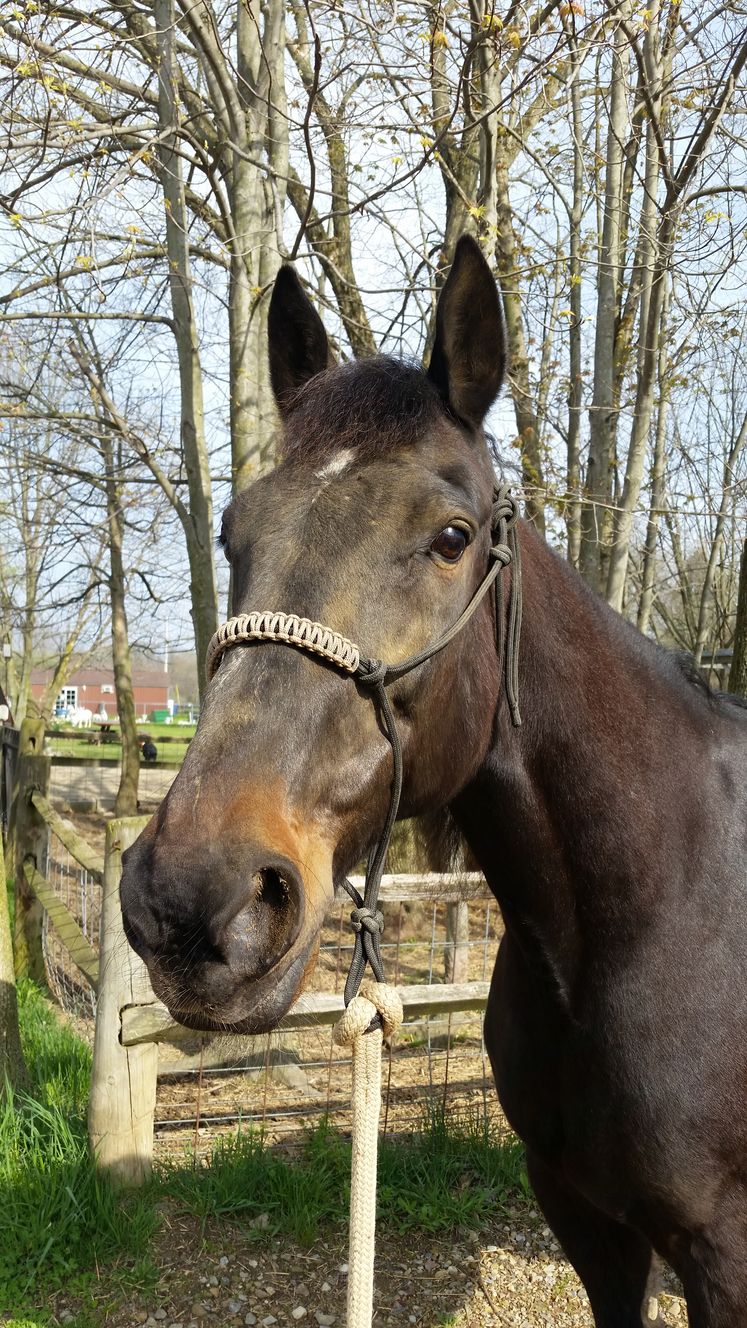 Status: Adopted Year: 1995 Breed: Standardbred Gender: Gelding Color:  Dark Bay Height: 15.2h Adopt:  $150.00
In July 0f 2015, Macario was brought to Happy Trails through our Amish Retirement program. He was retired by his Amish family after a leg injury kept him from performing his duty as a buggy horse. Mac is currently at Happy Trails and is waiting to find his forever home. He is big, beautiful and gentle. With the right vetting and rehabilitation, he may be able to do some light riding but would love to find a retirement of companionship and petting and treats.
Macario was adopted on November 12. 2018.