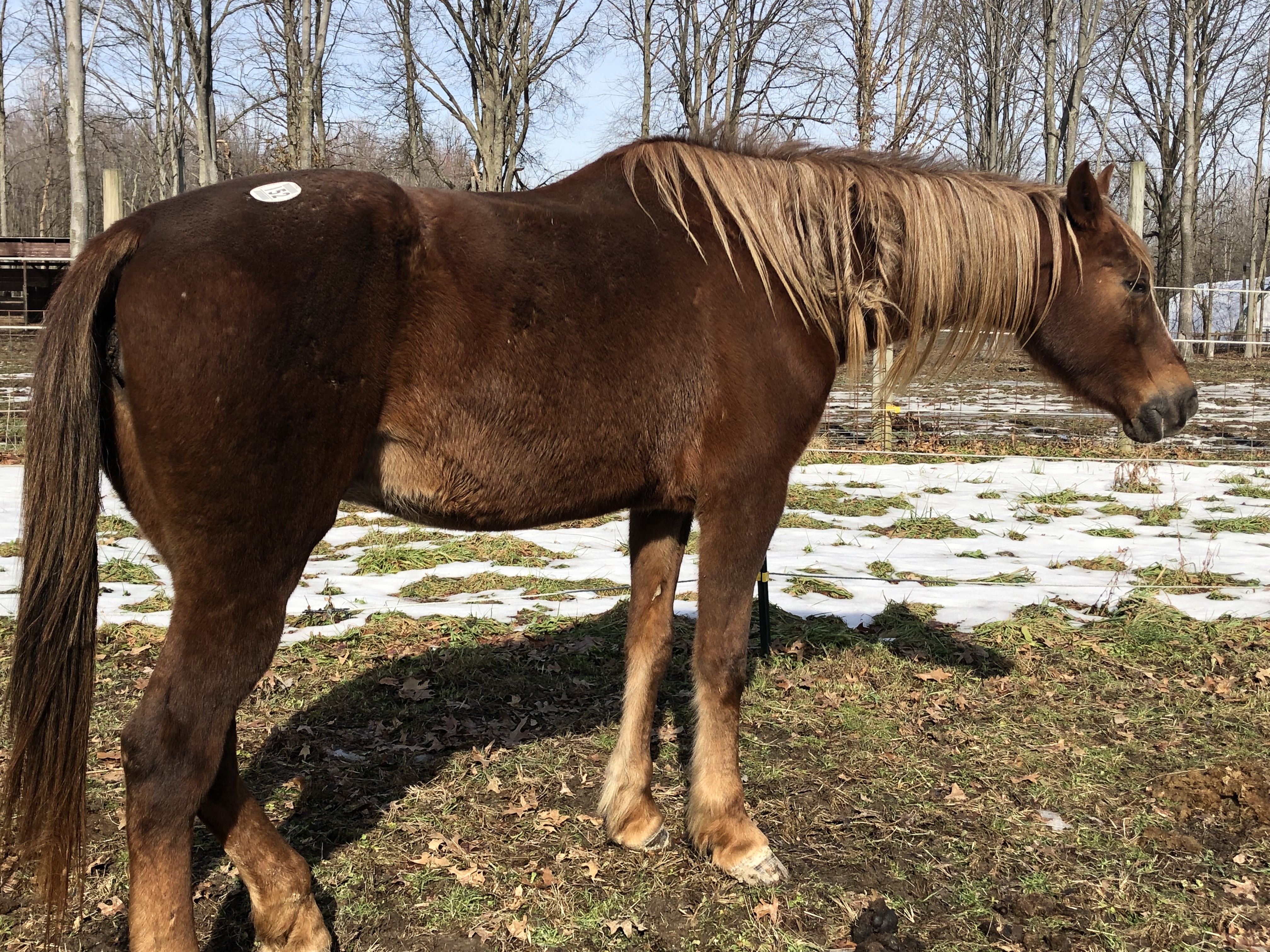 Status: At Sanctuary
Year: 2005
Breed: Arabian Cross
Gender: Mare
Color:  Sorrel
Height: 14.3H
Adopt:  $250
Meet Josie! She was a recent Sugarcreek Auction save and we are so glad we saved this poor girl from meat buyers. Although we have not evaluated Josie because she just recently came out of quarantine, she is proving to be extremely quiet and friendly. She gets along with other horses and is easy to catch. Currently, she is being treated for mastitis and once that is cleared up, we will be evaluating her!