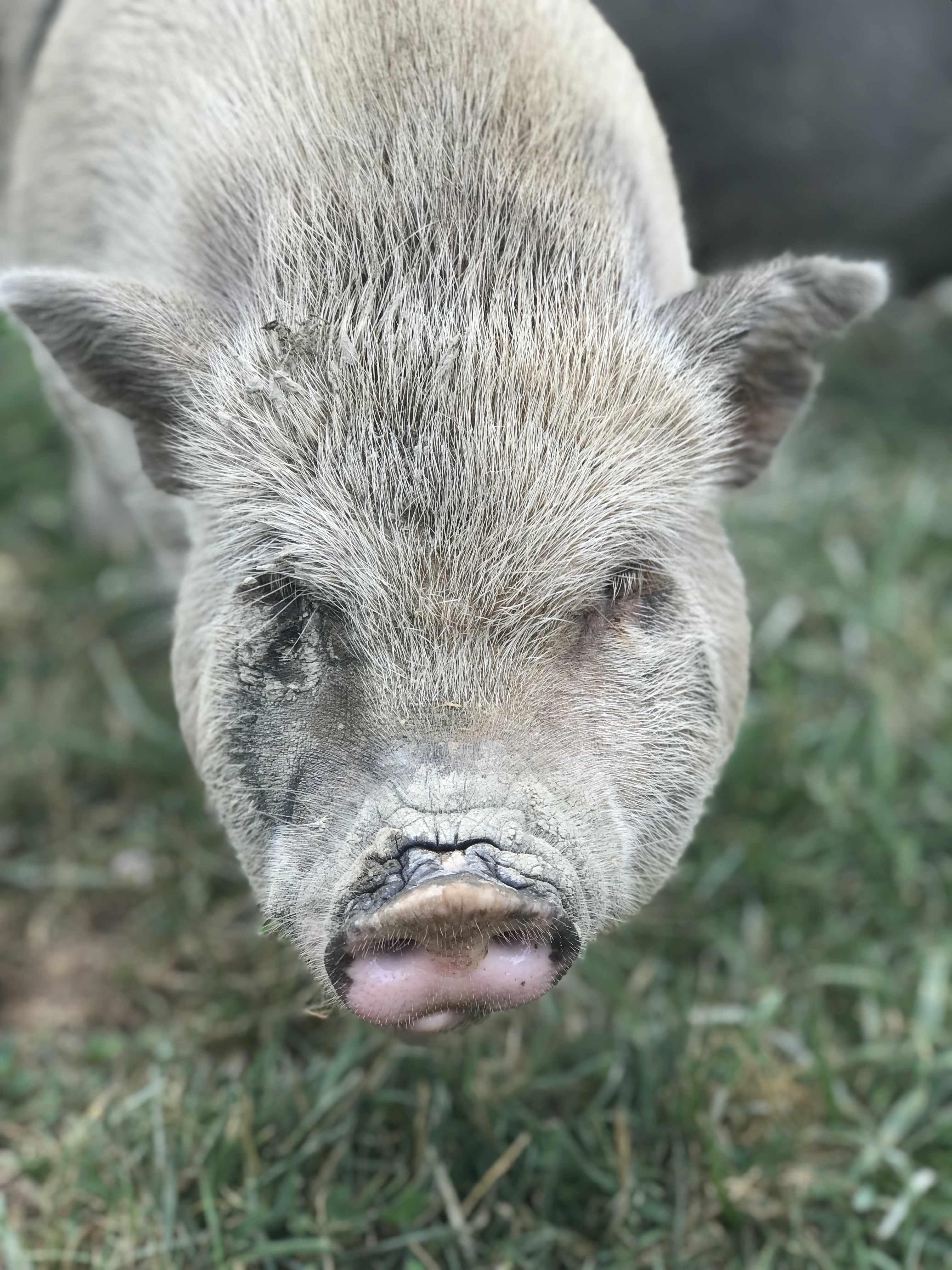 Status:   At Sanctuary
Year:  2018
Breed:  Potbelly
Gender:   Female
Color:   Gray/Black
Height:
Adopt:  $50.00
Sweet Iggy came to Happy Trails along with her two friends, Roxie and Rudy, from the Washington County Humane Society in Indiana.  She was kept in a dog crate on a front porch during some scorching hot days.  Luckily, she was rescued, fostered for a short time, then brought to Happy Trails where she will be spayed and then up for adoption.
Iggy is a very sweet, super friendly pig who loves people and other animals.  Completed applications can be sent to adopt-foster@happytrailsfarm.org.