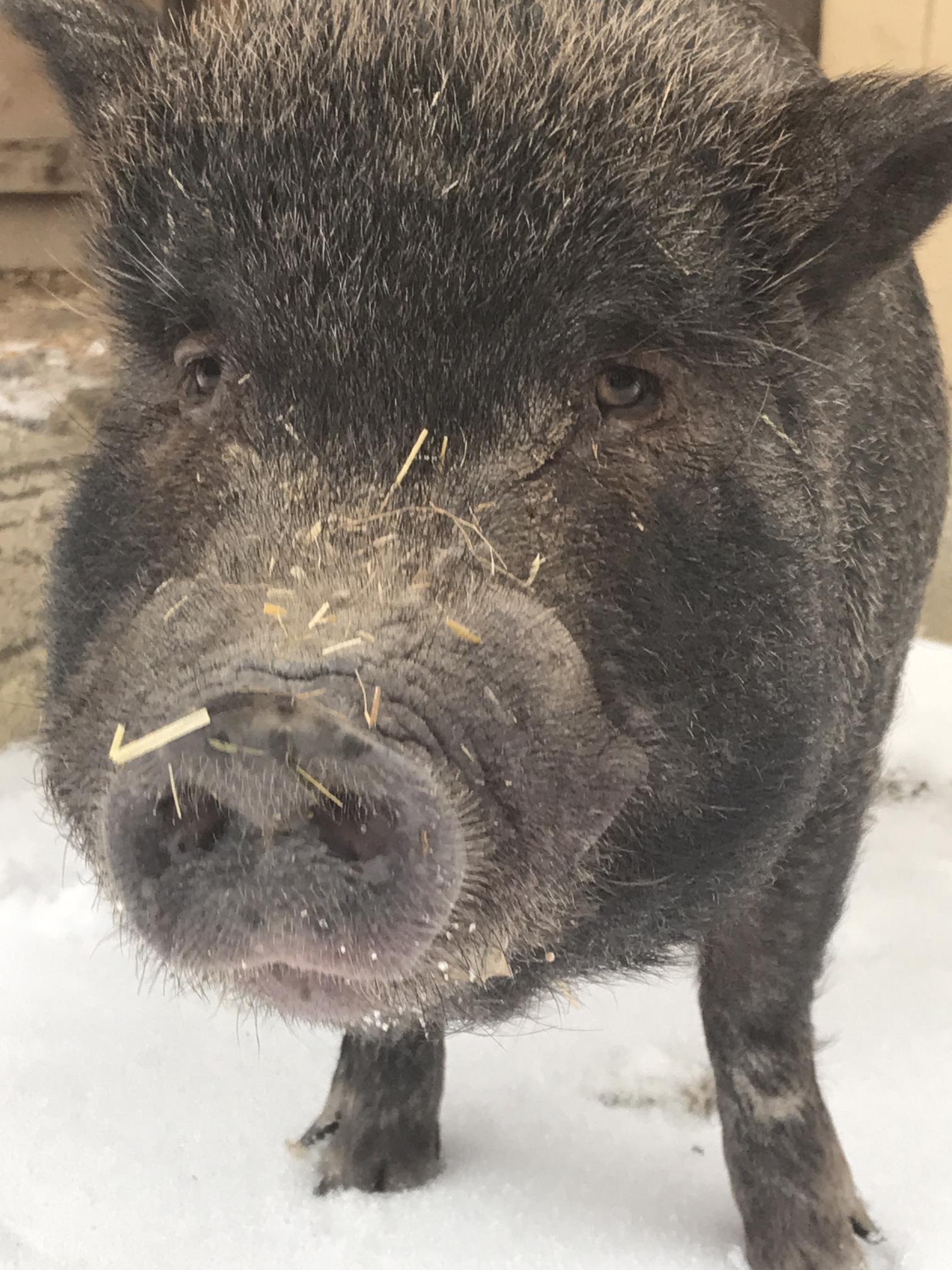 Status: At Sanctuary
Year: 2015
Breed: Potbelly
Gender: Male
Color:  Black
Height:
Adopt:  $100
Meet Dewey, our newest piggie guest at Happy Trails. This little guy is special. Amidst the mayhem at the recent PA rescue, Dewey was the only potbelly to be caught during the search warrant. It seems that while other animals ran fearfully and could not be caught, Dewey walked right up to a PA humane officer and asked to be helped.
He was scooted into a pet porter and brought safely to us. His personality has continued to shine. He is soft and friendly and willing. This little guy will make someone a great pet and companion.