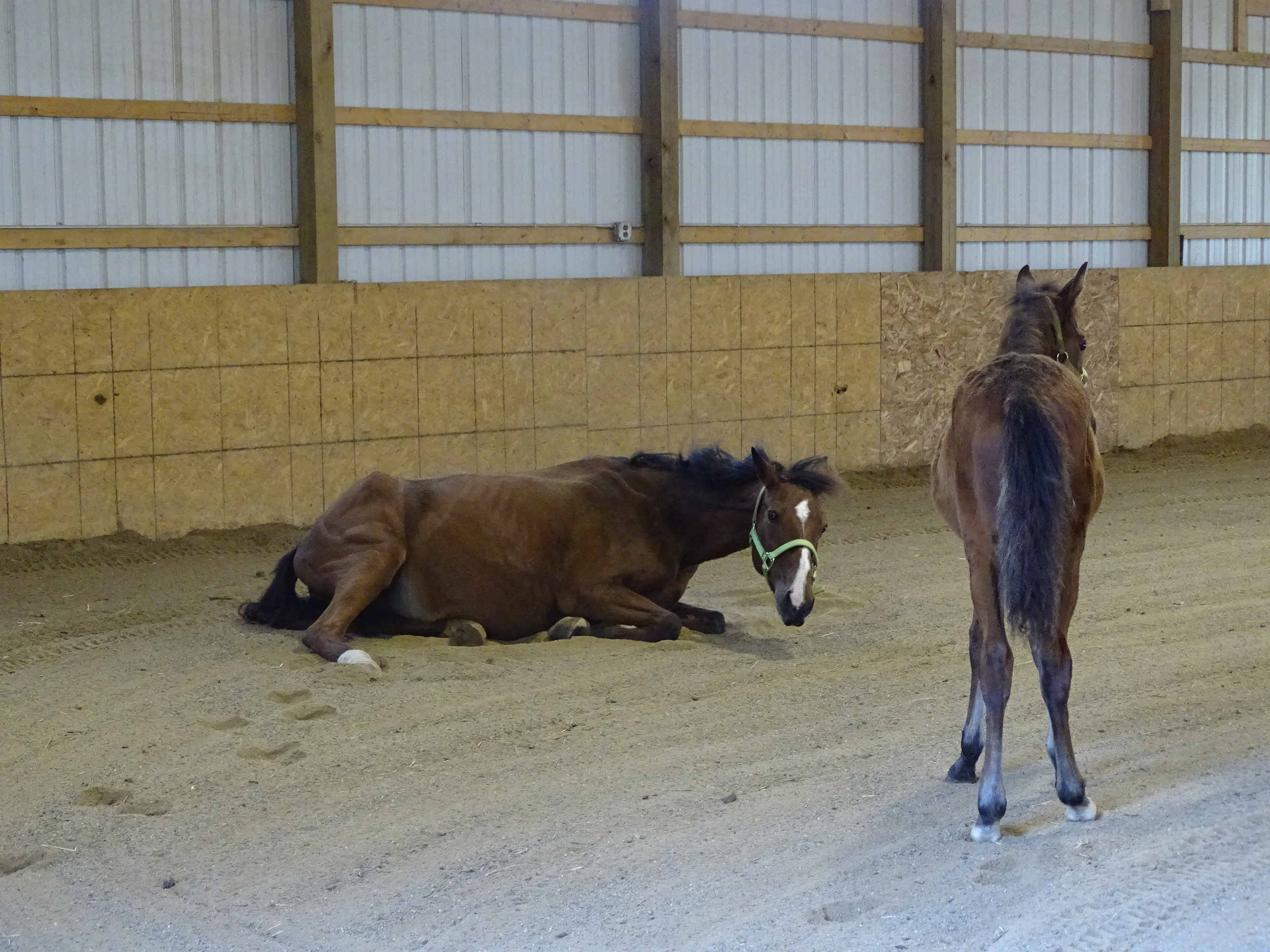 Status: At Sanctuary
Year: 2000
Breed: Standardbred/Morgan Cross
Gender: Mare and Colt
Color:  Bay
Height: 14.2H
Adopt:  $400
Bella and Theo were Sugarcreek Auction saves that were in the hands of meat buyers. Bella is an extremely quiet mama, and Theo has came leaps and bounds since he first arrived at the sanctuary seeming to basically be unhandled. Both are now very quiet and handleable. We believe Bella is broke to ride, but she took.a little bit of time to gain weight, so we have not evaluated her under saddle yet and will begin soon. Theo is guesstimated to be around 5.5 months old now, so we have begun the weaning process. They are able to be adopted together to a foal experienced home.