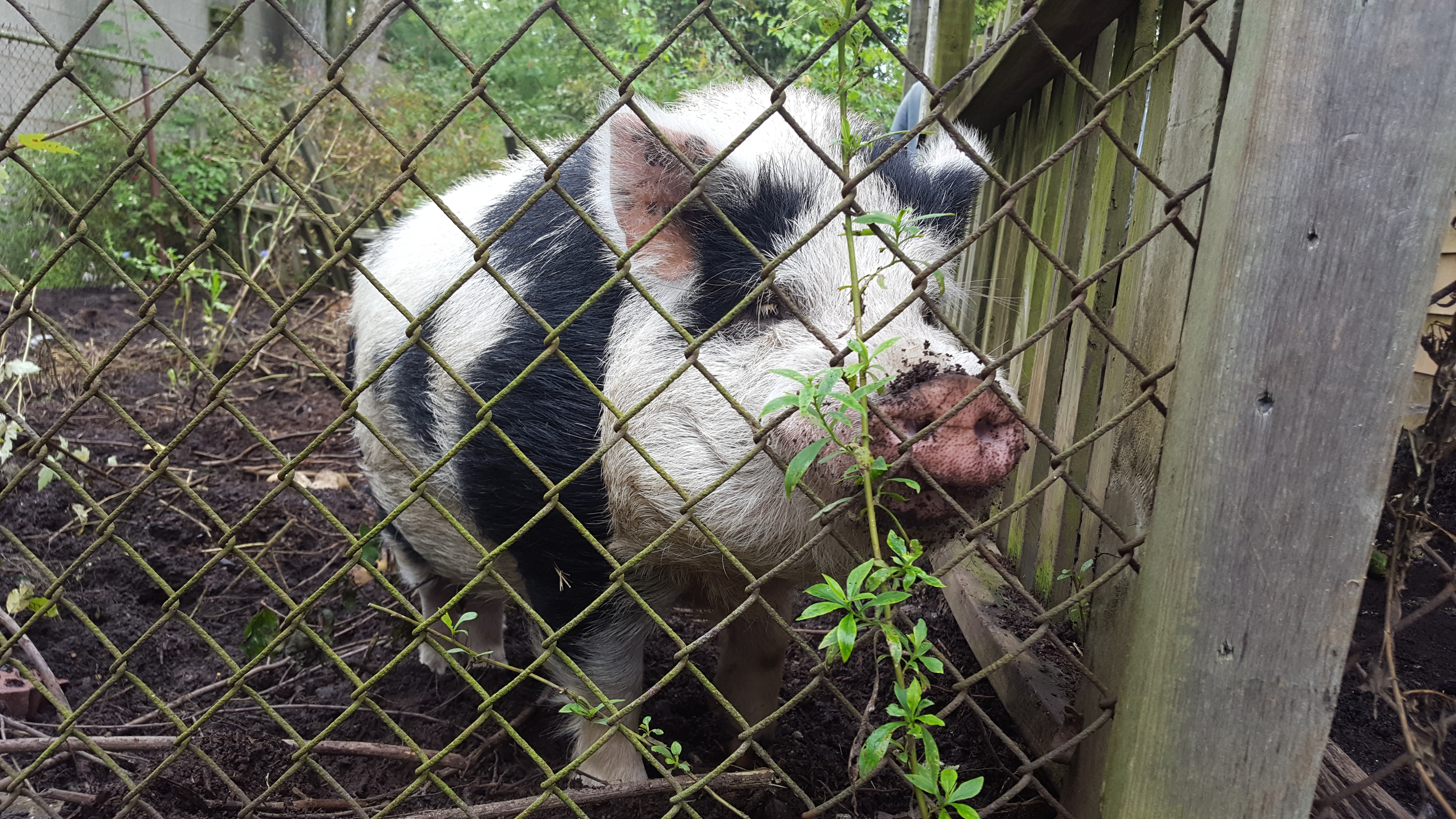 Status: Adopted!
Year: Unknown
Breed: Pot Belly
Gender: Male
Color:  White with Black
Height:
Adopt:  $TBD
Meet Petie! We received a call from a concerned citizen about a pig who was abandoned in a backyard of an inner city. The neighbor had been feeding him but wanted him to have a safe place to stay. We advised her to contact the humane agency in her town, who then in turn, requested our assistance. Bright and early, we boarded the rescue truck and with the blessing of Miles, our sanctuary cat, headed off to Warren, Ohio.
Petie seems to be in good health but does need neutered. We are looking for a few supporters who will sponsor the cost of his neutering so he can find his forever home and never be abandoned again.