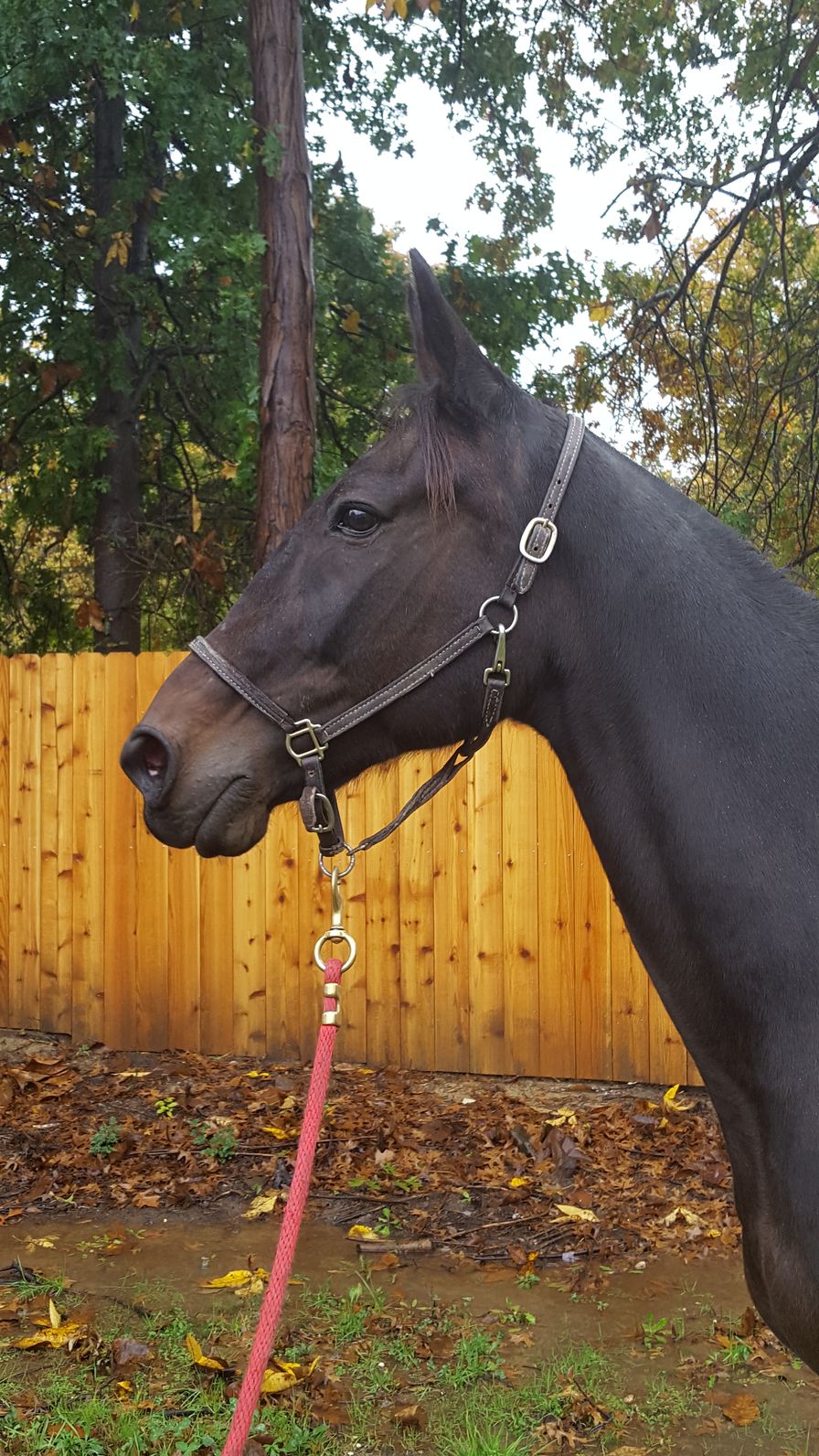 Status: In Foster Care
Year: 1997
Breed: Standardbred
Gender: Gelding
Color:  Bay
Height: 16.1h
Adopt:  $500.00
March 24, 2017: Rudy has healed and is back out with his pals. He will not be ridable and may have occasional issues with his bowed tendon but he should not be passed up! He is a wonderful and mannerly boy with a heart that beats for treats and love.
Rudy came to us from the Amish community after serving his owner loyally. Rudy has a bowed tendon that has been re-injured and will require stall rest upon settling in at the sanctuary. He has received maintenance vetting and farrier care. Once healed he will be assessed to determine his ability as a riding horse. This guy is animated and loves to jig around but can get down to business when he needs to. He is beautiful and needs some loving as he follows the path to healing. He would love to have a sponsor to call his own as he makes his way through our program to find his forever landing.