Goats, Sheep & More . . .
Looking for a particular farm animal that has your fancy?  Happy Trails has been known to take on the rescue of some interesting species of animal that loosely fit the 'farm animal' category; emu, buffalo, rabbits, alpacas and more. Goats and sheep often find themselves rescued and safe at the sanctuary.  Goats and sheep are great companion animals, take minimal maintenance care and can be a great addition to your farm family.  Unable to adopt?  Sponsorship opportunities are available for the animals at the sanctuary to offset their care while they wait for a forever home.
Adopt
Sponsor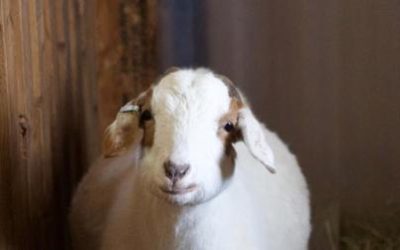 Status:  At Sanctuary Year:  2014 Breed:  Boer Cross Gender:  Female Color:  White/Brown Height: Adopt:  $150     Meet Grace! She is one of our newer guests from the rescue in western Pennsylvania. A bit shy at first, she warms up quickly and...