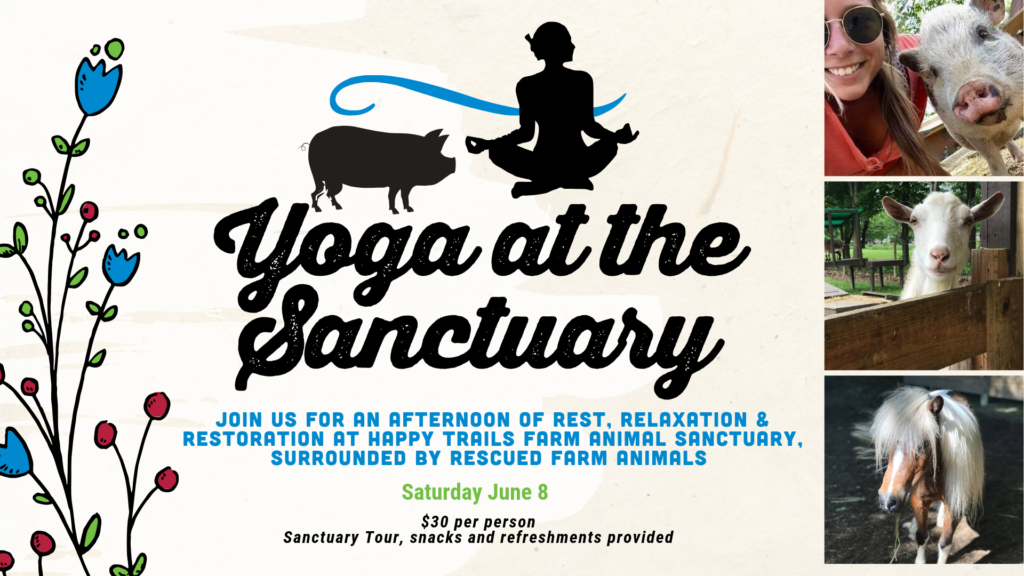 Join us for rest, relaxation and restoration for a yoga class surrounded by rescued farm animals. The class will help you relax in the most amazing place – an 11 acre equine and farm animal sanctuary with a mission to rescue, rehabilitate and re-home. All proceeds from these events benefit the animals of Happy Trails Farm Animal Sanctuary. This event will be taking place Saturday June 8th with yoga from 2pm to 3pm, and will include a self guided tour after the class. Snacks and refreshments will be provided. Ages 16 and up, please bring a mat as we will not have any to provide on hand.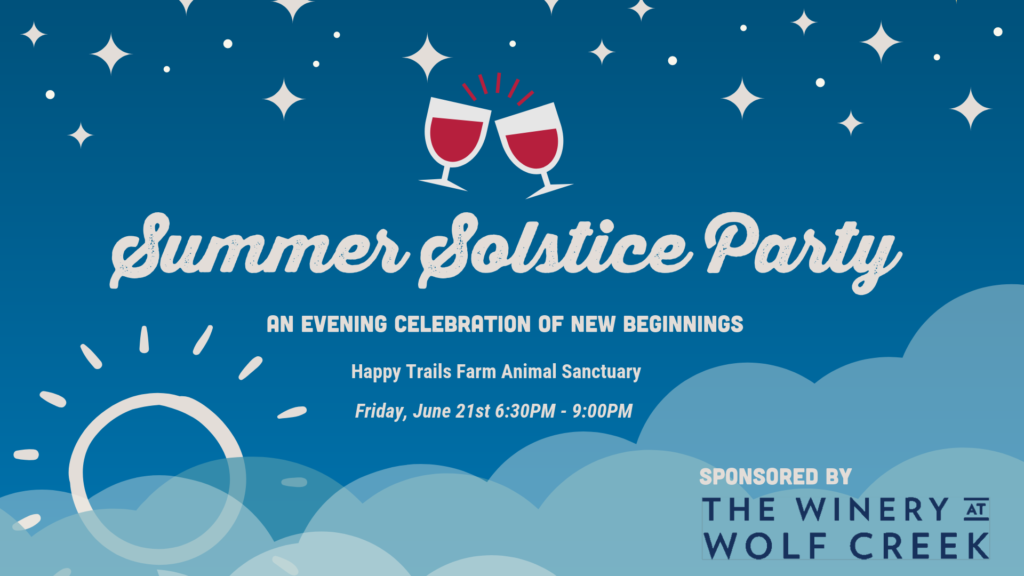 Join us in welcoming the official start of Summer at our beautiful sanctuary.
Let's ring in the Summer Solstice in style with some sweet treats and a toast to summer. We will have some other surprises lined up as well. Visit the animals and witness the sun set over our lovely facility, it's residents and our amazing supporters.
The cost is $25 per person or $45 per couple.
This event is 21 and older please. Dress is whatever you would like, but add boots or some sort of durable, comfortable footwear.