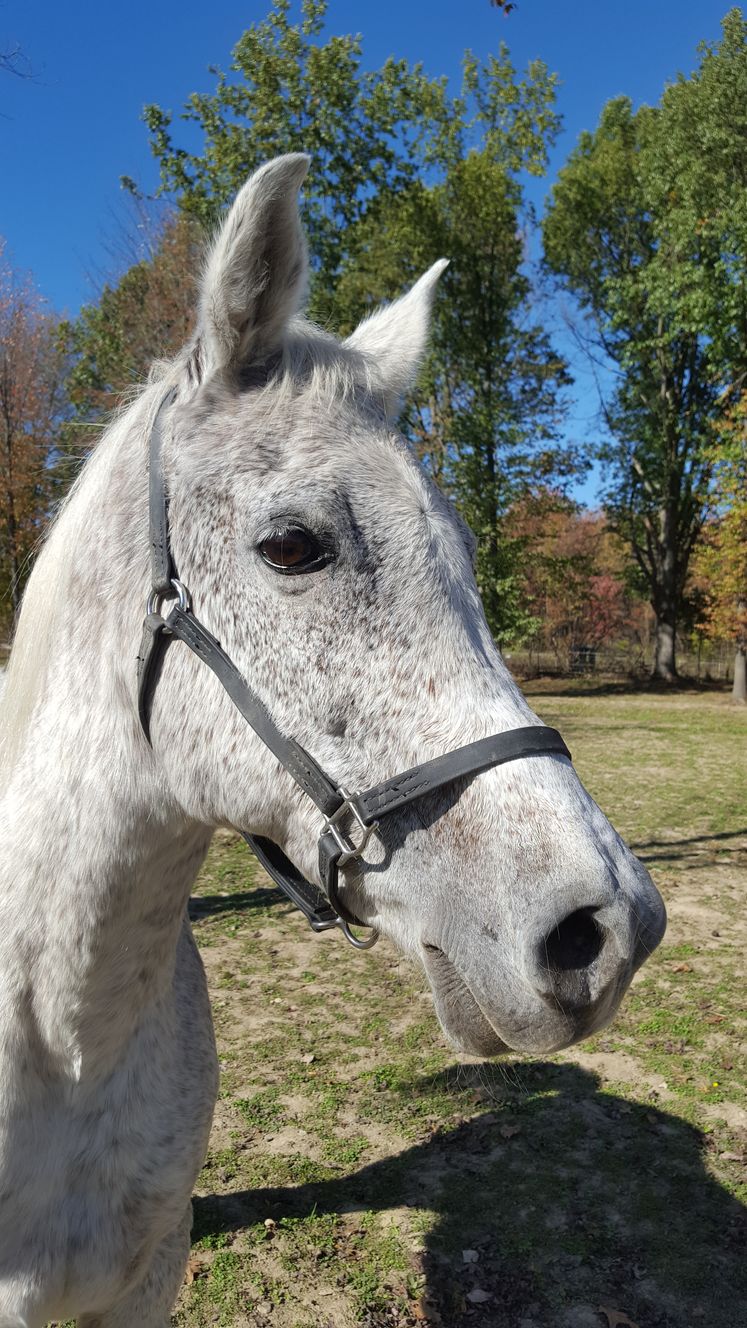 Status: At Sanctuary
Year: 2001
Breed: Arabian
Gender: Gelding
Color:  Flea-bit Grey
Height:
Adopt:  $350
This cutie came to us through our Amish Retirement Program.  He is broke to ride and drive and trail rides best with company as he is a little nervous to go out alone.  This guy is super lovable with a great personality.  He has manners and is low man on the totem pole in our HT herd.  Pharaoh is prone to bouts of laminitis if his diet is not properly managed. Other than this he is healthy and sound with shoes recommended for his comfort.  Are you the confident, advanced beginner looking for your next beau?  Or does your riding program need a personable and level-headed lesson horse?  Pharaoh might be your guy!