2012 Happy Trails Compassionate Thanksgiving Dinner
When:
November 3, 2012 @ 2:00 pm – 6:00 pm
Where:
Acker-Moore Memorial Post 4738 American Legion Hall
3733 Fishcreek Rd
Stow, OH 44224
USA

Contact:
Ilona Urban
(330) 296-5914
SOLD OUT!
This event has been sold out. Sorry for any inconvience.
Let's Talk Turkey!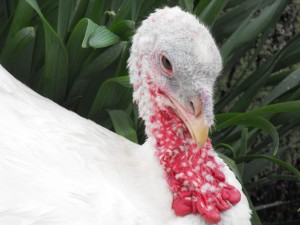 Just when you thought the Happy Trails Thanksgiving event with incredible animal-friendly vegan cuisine couldn't get any better, and you simply couldn't wait to join us again this year, we have once again outdone ourselves!
How would you like to meet the Trainer To The Stars? You've heard of him! Now meet him in person!
John Pierre, Ellen DeGeneres personal trainer, will be our VERY special guest at the Happy Trails 2012 Compassionate Thanksgiving! John, a widely-respected expert in fitness,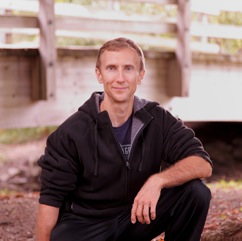 nutrition, geriatrics, green living, women's empowerment, and cognitive strength and
improvement, will be giving a very inspirational presentation to the Happy Trails guests at the Compassionate Thanksgiving. It is truly an honor to welcome John — be sure to check out his website at www.johnpierre.com!
How in the heck do you make cooking and baking animal-friendly for the holidays?
Worry no more! Let the amazing Scot Jones, Executive Chef extraordinaire, provide you with helpful hints and tasty tips for your holiday cooking and baking with a no muss, no fuss, cooking demonstration! So not only will Scott present to you one of the best animal-friendly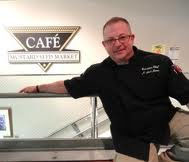 vegan Thanksgiving dinners ever, he'll share with you some secrets on how to make the rest of your holidays just as scrumptious!
An event is just not an event without door prizes, raffle baskets and silent auction items! Take home some great holiday gifts for your friends and family, (great logo apparel too!), all while supporting the rescue and outreach programs of Happy Trails! Save up a few pennies (or more!) and be prepared to participate in the fundraiser fun!
You won't walk away empty handed if you attend the Happy Trails 2012 Compassionate Thanksgiving dinner! You'll get free holiday vegan recipes, a vegetarian starter kit, free tickets to visit the sanctuary, a full color picture of Homer the rescued turkey, and a host of fun things in your goodie bag!
The Flier is Below — please pass it along to co-workers, family and friends and help start everyone's holiday season out with kindness and compassion for animals!
Call Happy Trails at 330-296-5914! Looking forward to a fantastic Thanksgiving event!
Happy Trails 2012 Compassionate Thanksgiving Dinner will be held on
Saturday, November 3rd at the beautiful banquet center at Acker-Moore
Memorial Post 4738 American Legion Hall located at 3733 Fishcreek Road in
Stow. Dinner will be served at 1:00pm, with doors opening and hors d'oeuvres
at noon. We are thrilled to welcome back once again as our official
Thanksgiving chef, Executive Chef Scot Jones of The Mustard Seed (formerly
of Vegi-Terranean), who will be creating our animal-friendly (vegan) holiday
feast!
Click On The Image To Download/Print a Flyer