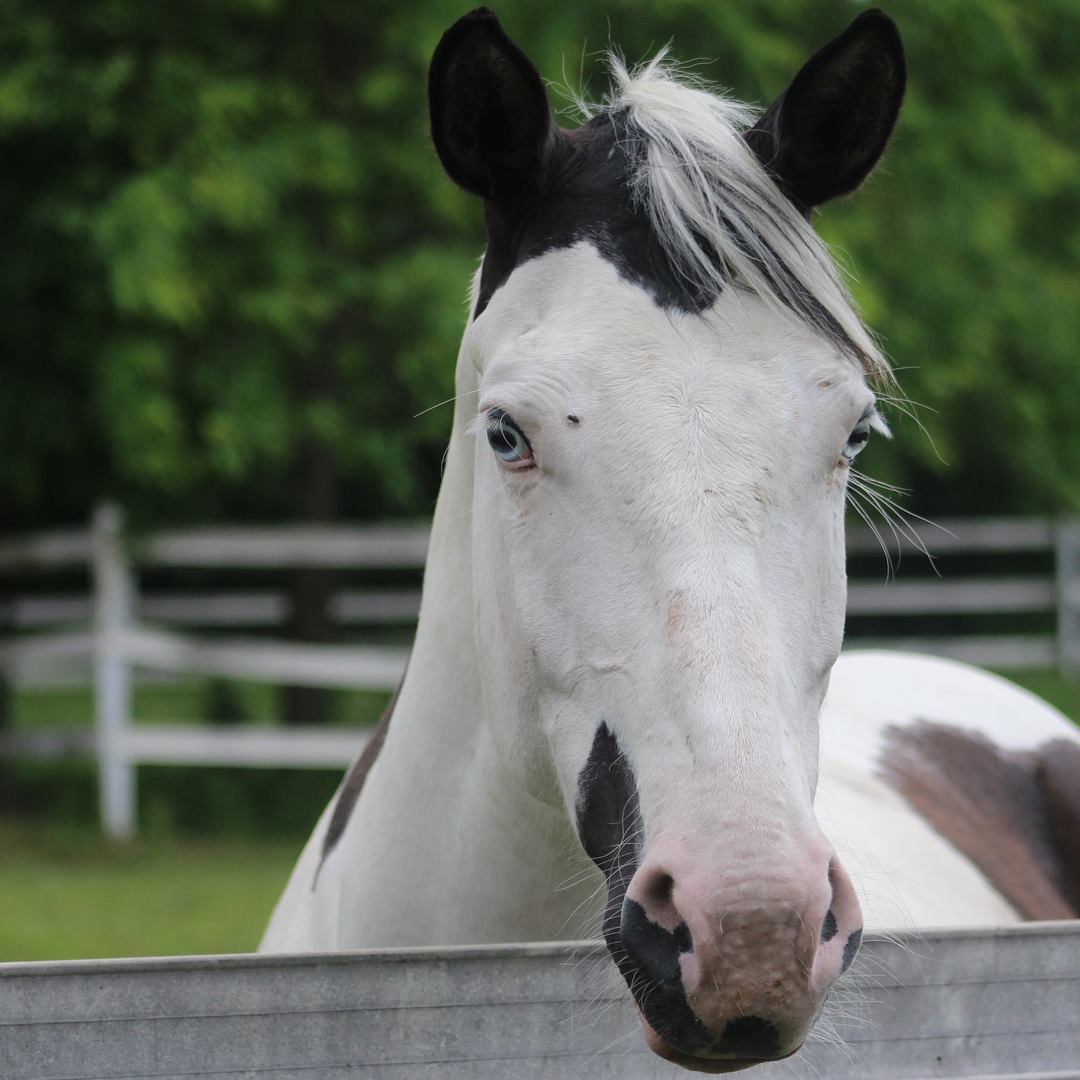 Status: In Foster Care
Year: 2011
Breed: Paint
Gender: Mare
Color: Brown/White
Height: 15h
Adopt:  $500
Willow is a special horse who came to us from a rescue that was orchestrated by the Portage APL.  She was food aggressive, off-balance, moody and very hard to put weight on. . .and she is deaf.  The APL had bloodwork drawn as a last effort when we took her in. From there we realized she was vitamin E deficient; the worst the lab had ever seen.  This required doses of vitamin E the likes of which we had never seen!! That supplement was costly but we got it covered and we dosed her morning and night, re-testing every few weeks to note the progress.  As her levels came up her issues were resolved.  No more food aggression.  She is able to stand balanced for the farrier.  And her weight is no longer a worry as she is happy and rotund and beautiful.  She of course is still deaf, but she is capable of being a good citizen and a riding partner.
Now Willow will be sent to training to gain the foundation needed to find a loving home.  If you are interested, get in on the training and bond with Willow.  She has love and companionship to give for years to come.